All natural cream cleanser
You will never need any other cleanser!
EVERYONE LOVES IT - ALL 5 STAR RATINGS!
i love this product.

I love this product. I also use the watermelon melting gel and followed by this cleanser. Awesome clean !!

Veronique R.
favorite product line

This is my favorite cleanser of all time. I love that it is fragrance-free and gentle on my sensitive and somewhat reactive skin.

Hannah
Awesome cleanser that removes all the yuck on your face without stripping or leaving anything behind. Excellent for use after my new balm. Would definitely repurchase!

Cassie
make up melts off

This product is amazing. I put this all over my face eyes everything and makeup just melts of your face. Rinse and face is so clean with out stripping. This is one of my favourite products.

Tracy
melting watermelon

After using this balm I am so happy it's really work good . Just use gently you feel soft and fresh I love it I will buy again.

Ghaida
Free Hyaluronic Acid Serum with this cleanser!
Hydraluron Cream Cleanser
Regular price

120 AED

Sale price

100 AED
Free shipping in UAE!
Share
Description

The combo you need to cleanse your skin and leave it hydrated and feeling fresh all day! 

hydraluron® cream cleanser

This innovative daily foaming cream cleanser works to dissolve all traces of makeup and leave skin oh-so-soft. Using papaya enzymes and roselle flower extracts (flower acid) hydraluron™ cream cleanser gently cleans, resurfaces and hydrates skin leaving it feeling softer, smoother and brighter. With its exfoliating properties, papaya enzymes brighten skin as effectively as glycolic acid without causing irritation. Using a coconut-based surfactant, this cleanser creates a refreshing lather to dissolve and remove impurities, makeup and dirt without disturbing the skin's natural moisture barrier. Formulated with hyaluronic acid and grape seed oil, a powerful source of antioxidants, hydraluron™ cream cleanser works to replenish moisture in the skin, while reducing the appearance of hyperpigmentation. Suitable for all skin types, this cleanser is gentle enough to use every day!

Size: 3.4 US fl.oz. / 100ml
Benefits

• Ideal for: All skin types

• Exfoliates dead skin

• Improves skin texture

• Helps to reduce the appearance of hyperpigmentation

• Cleans and dissolves dirt/makeup

• Hydrates Skin
How to use

Dispense a dime-sized amount of hydraluron™ cream cleanser into the palm of your hand and massage over wet skin. Lather for 1-2 minutes and rinse well with warm water.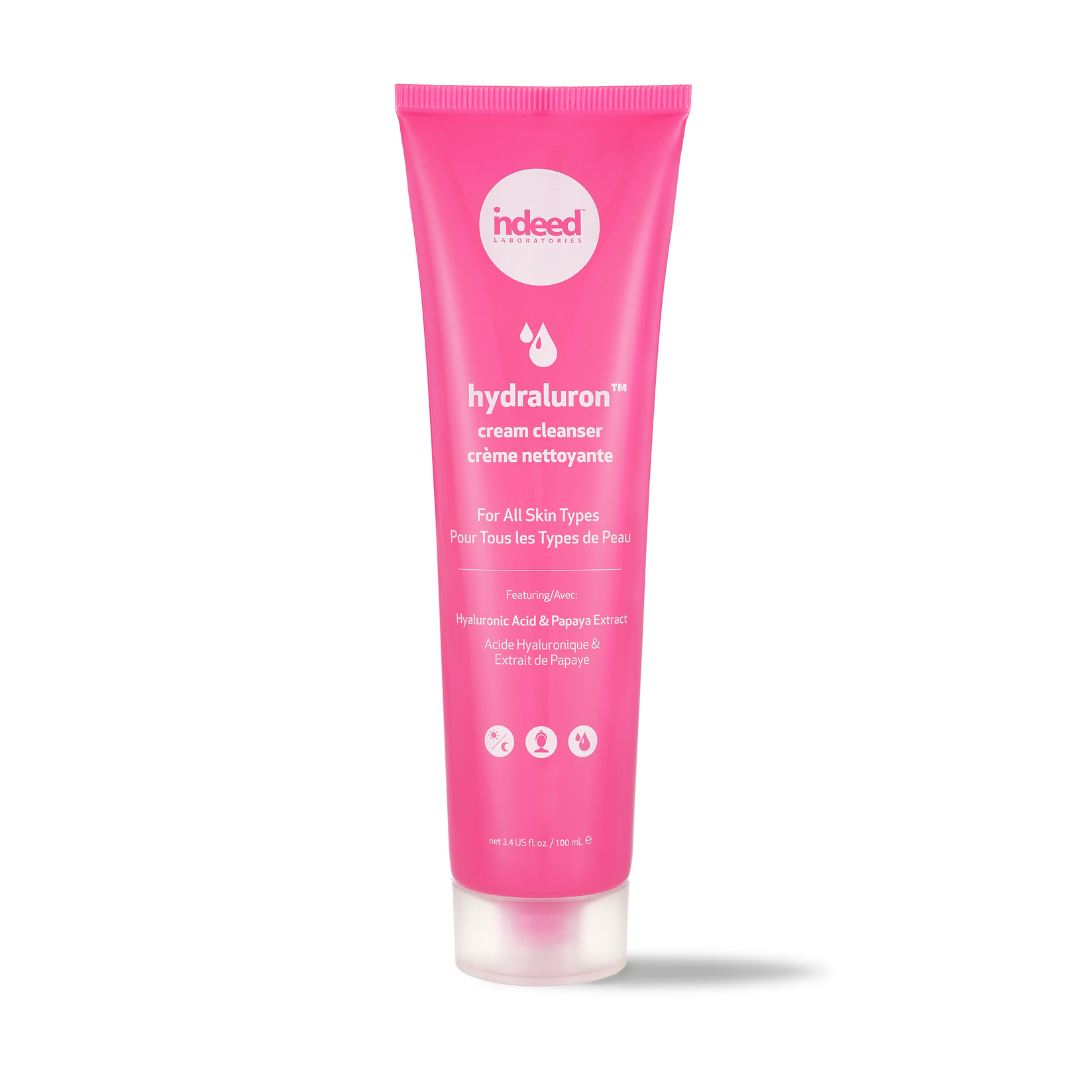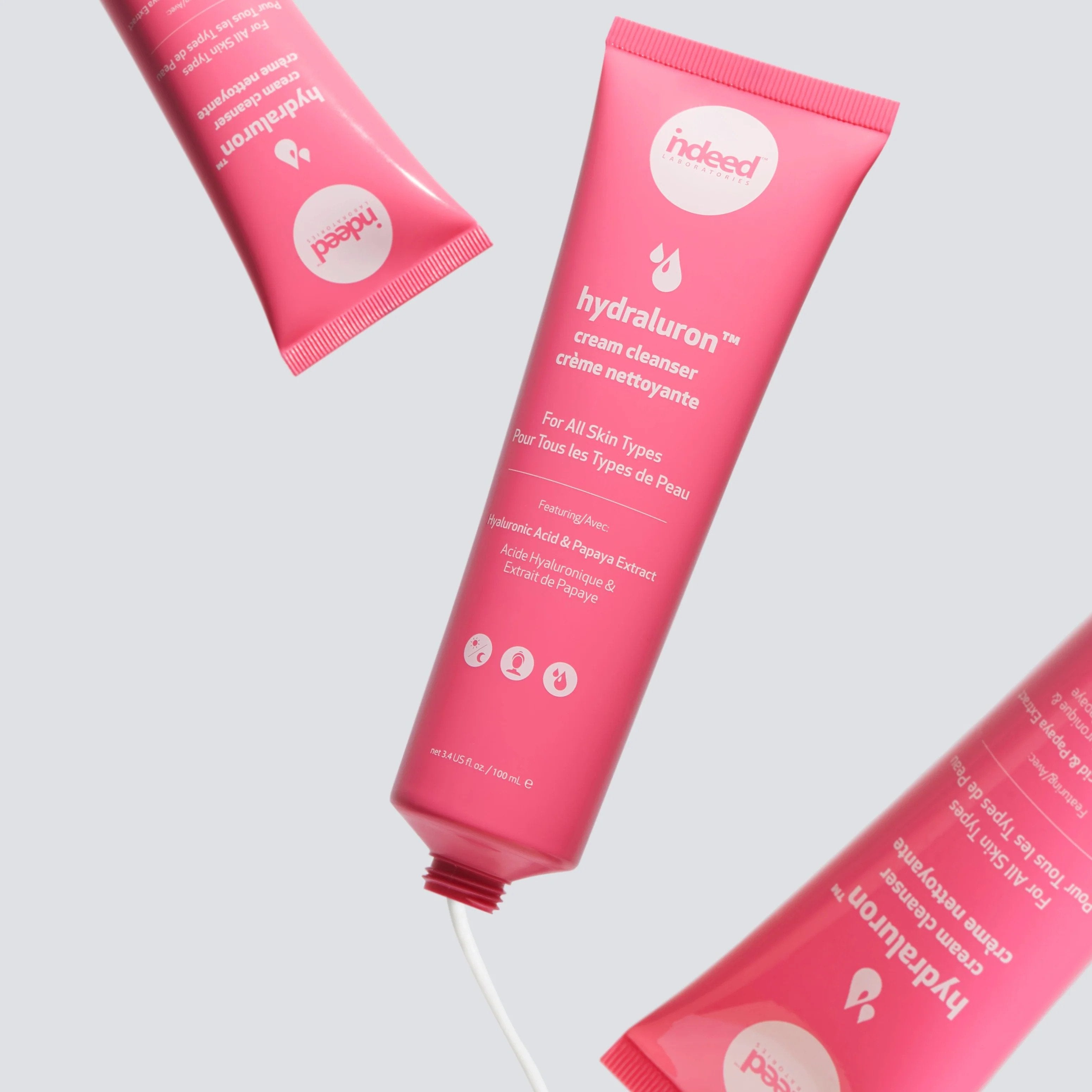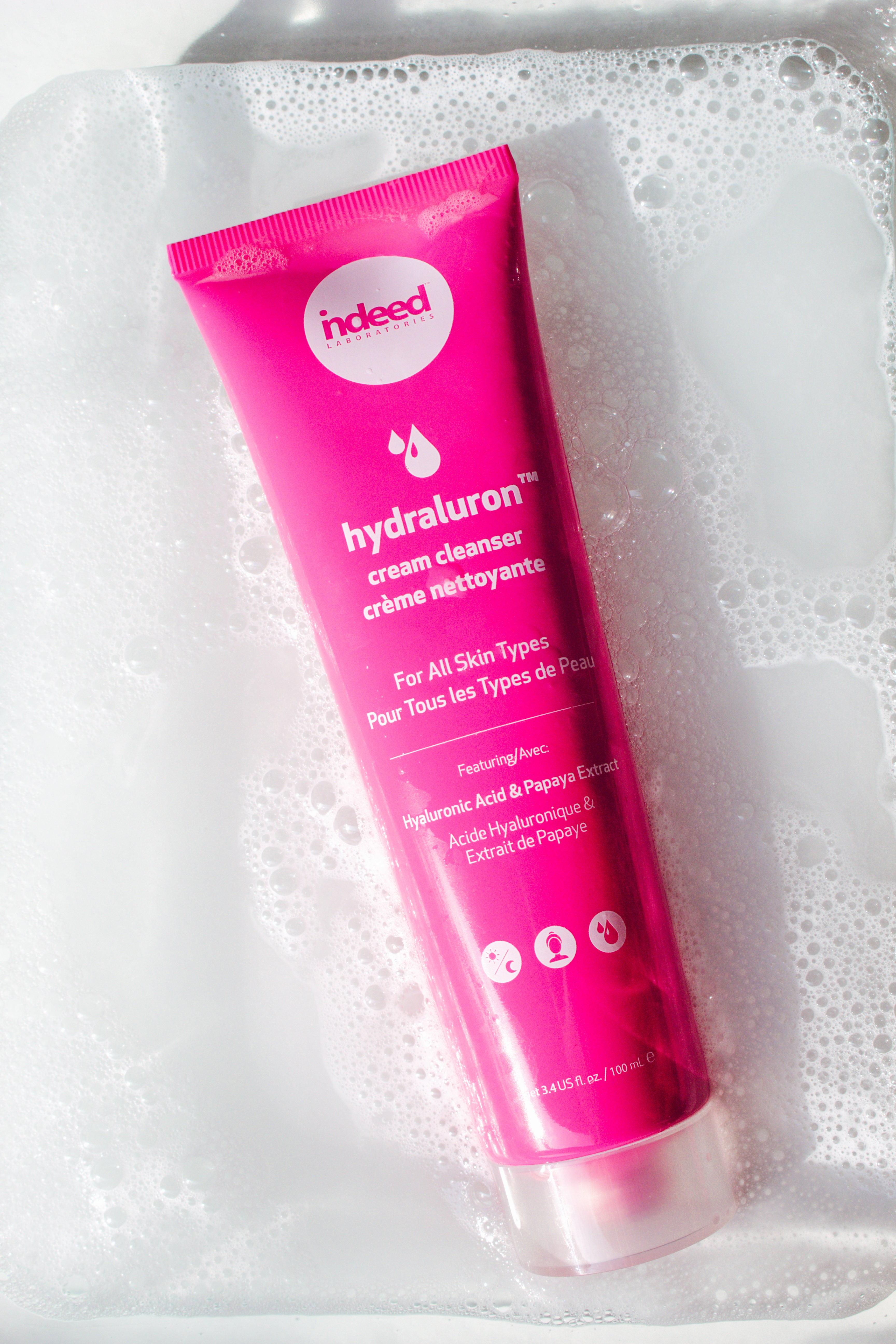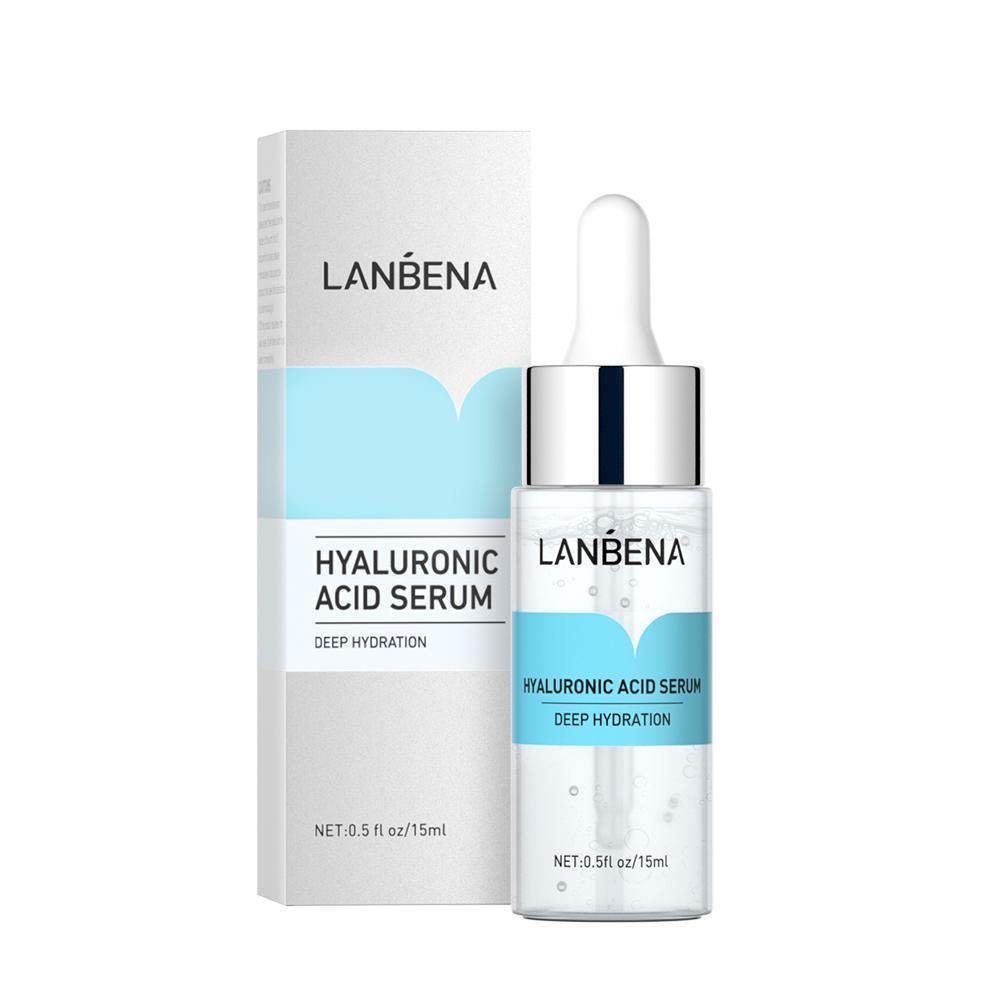 Hyaluronic Acid Serum
FREE GIFT!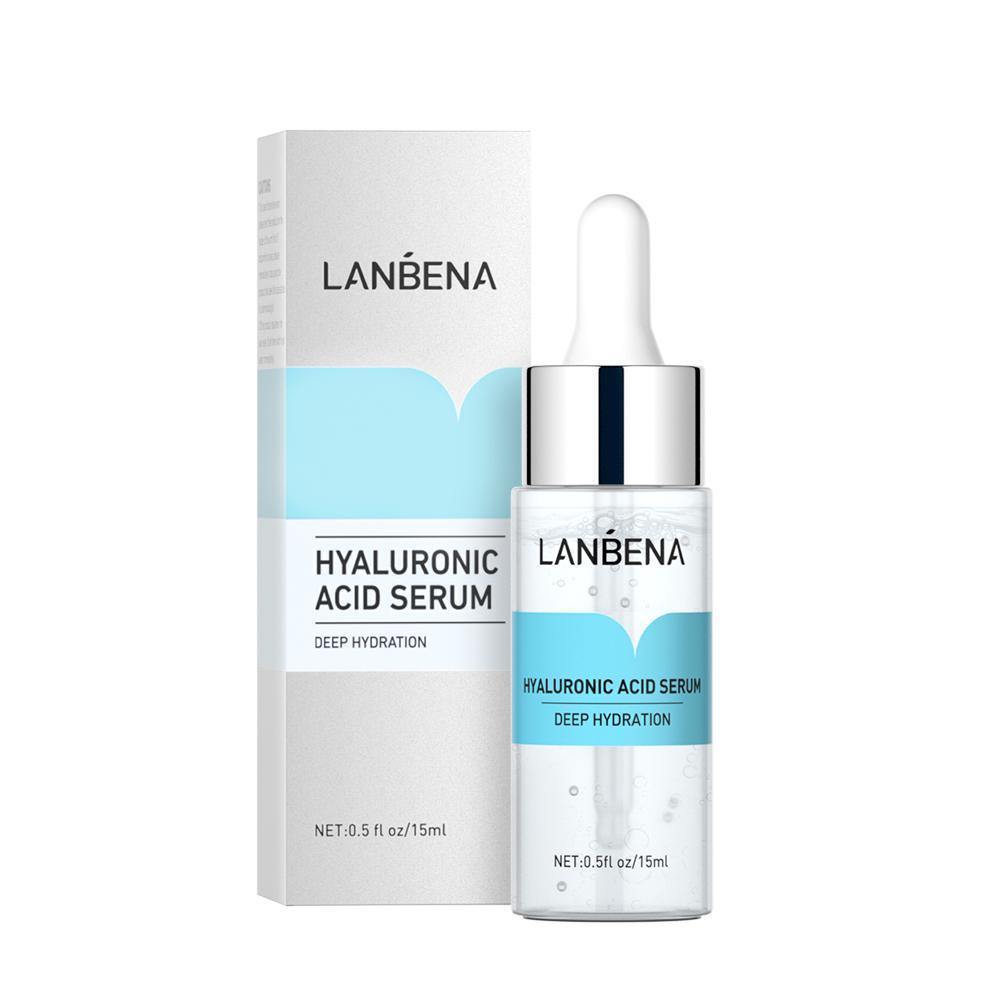 Hydrate with all natural foam cleanser to leave your skin feeling softer, smoother, and brighter